Register
Summer Combine with Ironworks Performance 2022 Lacrosse
Rattlers 2021 Summer Combine with Ironworks Performance
*Open to youth boys and girls!*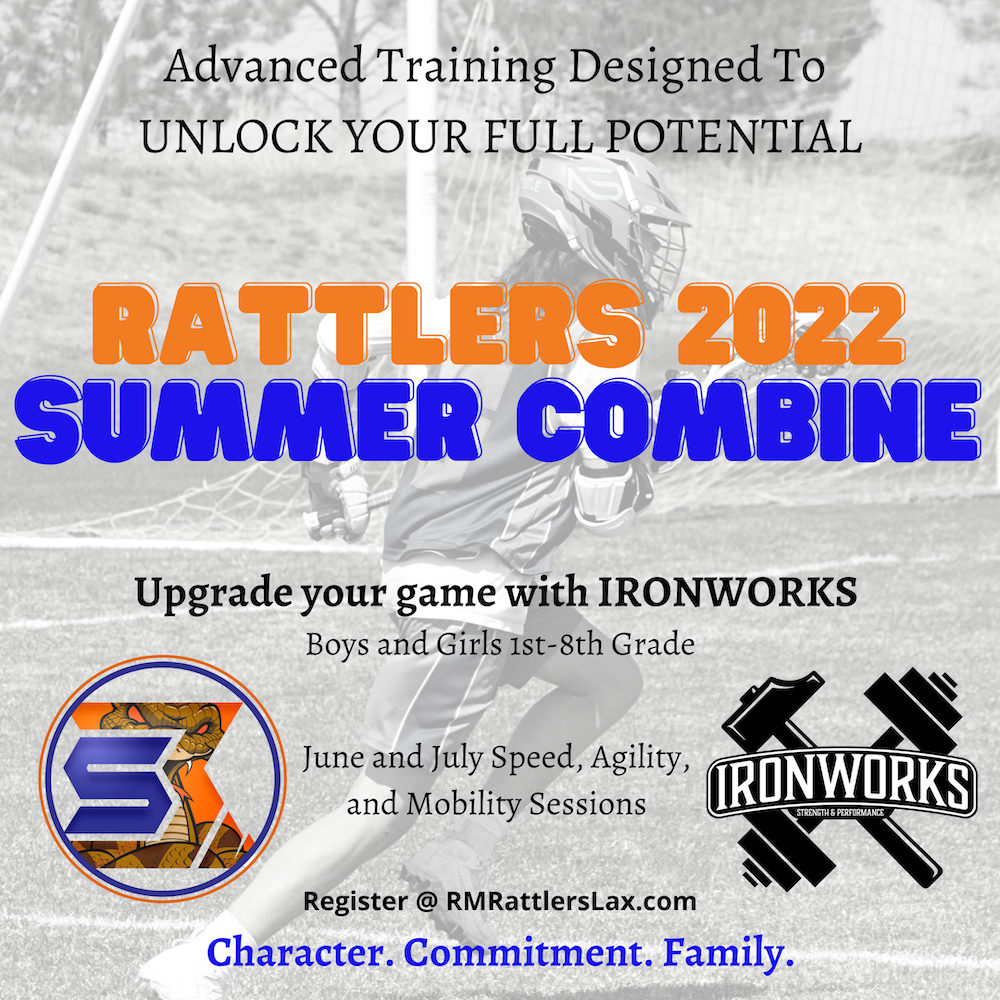 Rattlers Lacrosse is pleased to announce that combine training is back! We are partnering with Ironworks Performance, one of the leading strength/speed training authorities in the state to bring you eight sessions of speed, agility, and strength training. Programming will include sport and athlete specific methodologies that will help players become more explosive, durable, and strong. Players will be trained and coached by Ironworks Performance Coaches who specialize in speed and agility technique as well as strength and conditioning. Programming will be designed and developed by Ironworks Owner and Director Christian Backes.
The program will end with a combine where players can compete and track their improvement. Our goal as a program is to not only build great lacrosse players, but to build great people as well. Each week will have a theme focusing on a trait or attitude that will help them on and off the field (example: resilience).
Program Dates (Monday & Thursdays):
8 total, 1 hour sessions.
June Sessions: 6/6 (Combine Baseline Testing), 6/8, 6/13, 6/15, 6/20, 6/22, 6/27, 6/29 (Combine Progress Testing)


Times: 8-9am for all sessions
Location: Broomfield Commons Turf- 13200 Sheridan Boulevard, Broomfield, CO 80020
Ages: 1st grade-8th grade boys and girls (players starting high school in Fall 2021 are eligible)
Cost: $120 ($15/session)
Combine Events:
40 yard dash
5-10-5
Vertical Jump
Broad Jump
Max Pushups
Training Emphasis/Description:
Each session will include 15 minutes of form work/dynamic movement, 30 minutes of speed/strength work, and 15 minutes of mobility/ recovery.


Camper Fees

Regular

$120.00