Rattlers Fall CYLA League Lacrosse · Male
Mon
Tue
Wed
Thu
FriSat
Sun
Weekday Practice & Sunday Games
Individual Fees

Regular

$215.00

+ 4.0% Processing Fee
Youth Boys Fall Programming
Rattlers fall ball is back! This fall, we have opportunities for beginner, intermediate, and advanced boys and girls. Fall lacrosse is a great time for beginners to learn the game, and for advanced players to continue to build on their abilities and learn new and advanced skills. Most of all, our fall lacrosse programming is meant to be fun! We want our players to leave the field with a smile on their face every day, and learn life lessons that they can apply on and off the field. We have a great group of coaches who cannot wait to share lacrosse with all of you!
Character. Commitment. FAMILY.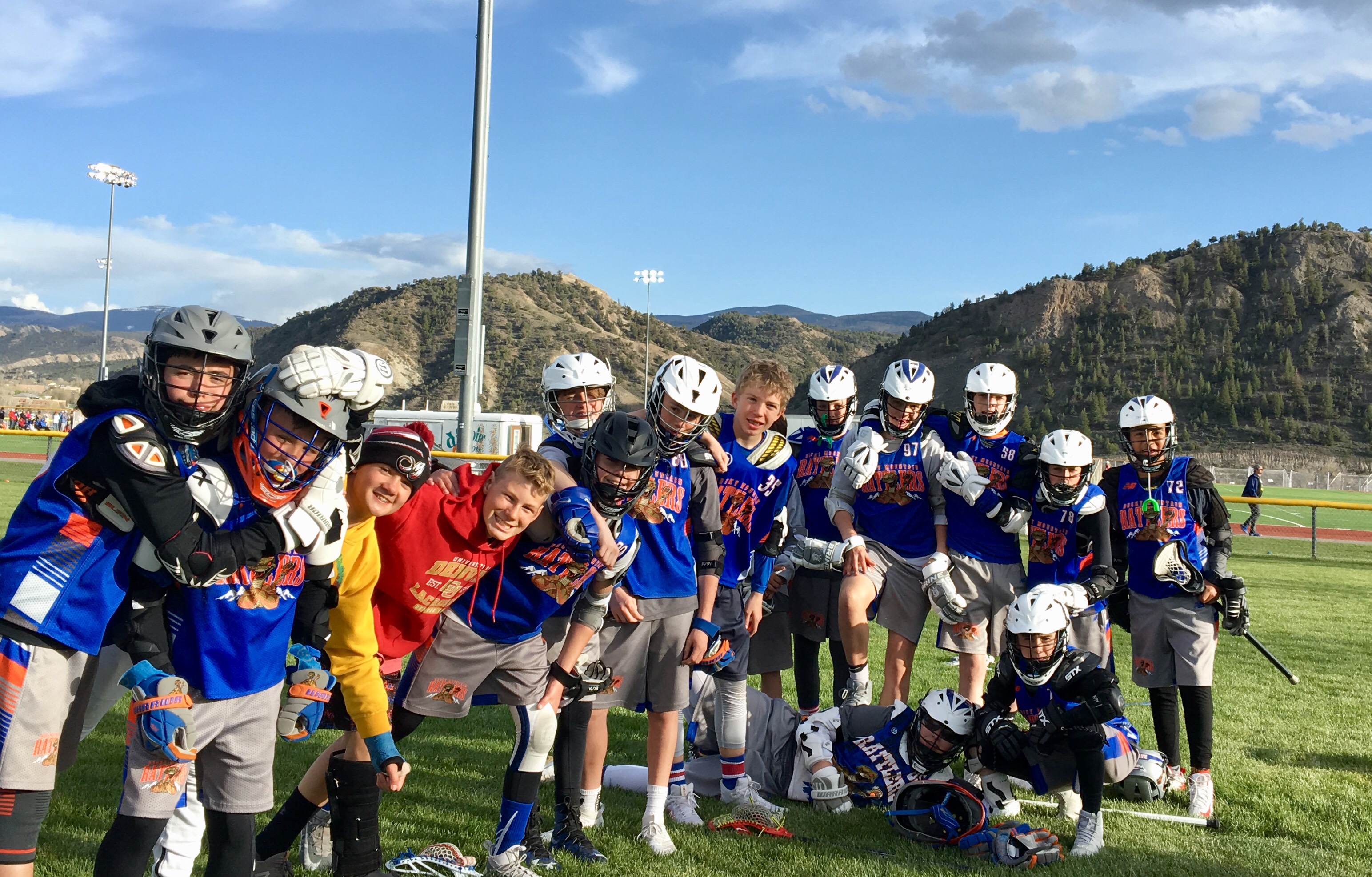 CYLA League:
This will be our 4th year competing in the CYLA fall league. The CYLA league consists of 6+ weeks of practice and five weeks of games. Each team will practice once a week starting in September and going through the last weekend of games.
Practices: Teams will either practice on Tuesdays or Thursdays in locations central to Broomfield- we will release the practice schedule and locations for each age group after tryouts when we have a better feel for numbers and coach availability. Practices will be from 5pm-dark.
Sunday Game Schedule: 9/15,9/22, 9/29, 10/6, 10/13 (CYLA festival, 2 games)
Tryouts: August 18th, 2018 @ Sienna Park @ Anthem, Broomfield - http://www.rmrattlerslax.com/location/90826
U9-U12: 10:00am-12:00pm
U13-U15: 12:00pm-2:00pm
*age reference table below*
Required Equipment: Stick, helmet, shoulder pads, elbow pads, gloves, cup, mouth guard, cleats- we recommend Dicks Sporting Goods for new gear and Play It Again Sports for used.
Tryout description: Tryouts are designed to place players in the appropriate division based on skill, experience, and work ethic. We will have a group of experienced coaches evaluating players. All players make a team and all teams will receive a high level of coaching.

Players who can't attend tryouts or register after tryouts will still be placed on a team. Please note that players who don't attend tryouts may be placed on a less competitive team. Body of work and previous lacrosse experience is considered in team placement. Please email coach.lahoda@gmail.com if your son cannot make tryouts.
*Team placement will be sent out by Wednesday, August 28th

Season cost: $215 - Dues include all practices, games, and a Rattlers reversible. Players will not be purchasing a custom Rattlers uniform until Spring 2020. Fall reversibles will be great practice jerseys for the spring season.
$30 annual US lacrosse membership required and will be verified with registration. https://www.uslacrosse.org/membership
*As part of our mission to give back to the community and teach players life lessons, we will be coordinating a volunteer project for each team for the fall season.
*The Rattlers will be marching in the Broomfield Days parade on September 21st. Save the date!
Age Qualifications for the 2019 Fall and 2020 spring:
| | | |
| --- | --- | --- |
| Division | Born on or after | Grade Equivalency |
| u7 | 6/1/2012 | 1st/2nd |
| u8 | 6/1/2011 | 2nd |
| u9 | 6/1/2010 | 3rd |
| u10 | 6/1/2009 | 4th |
| u11 | 6/1/2008 | 5th |
| u12 | 6/1/2007 | 6th |
| u13 | 6/1/2006 | 7th |
| u15 | 6/1/2004 | 8th |
Please note: 9th graders are now eligible for CYLA fall league- they are not eligible for spring.
Refunds: Refunds prior to the start of each season will be honored- refunds will not include service fees. We will not be able to process refunds after the program start date.