Girls Fall Skill Sessions

Rattlers fall ball is back! This fall, we have opportunities for beginner, intermediate, and advanced girls. Fall lacrosse is a great time for beginners to learn the game, and for advanced players to continue to build on their abilities and learn new and advanced skills. Most of all, our fall lacrosse programming is meant to be fun! We want our players to leave the field with a smile on their face every day, and learn life lessons that they can apply on and off the field. We have a great group of coaches who cannot wait to share lacrosse with all of you!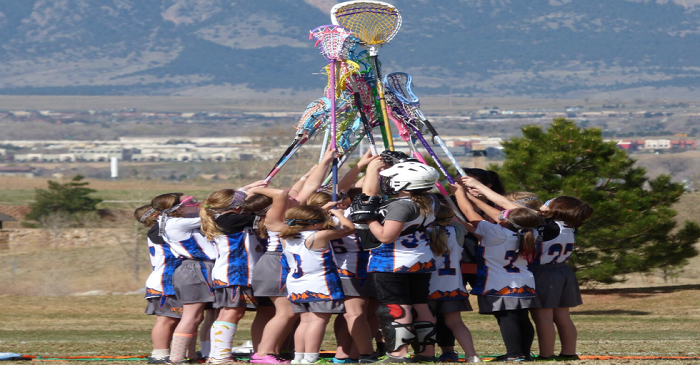 Description: Ten 90 minute skill sessions will include 60 minutes of skills and 30 minutes of games and scrimmaging. Players will be broken up by age and skill level.
Required Equipment: Goggles, Stick, and Mouthguard (full equipment) - Click Here for Gear List

Ages: 1st-8th grade
Coaches: Rattlers Girls Director Sarah Cooper, Mary Morgan Marafino, and more!

Dates/Locations:
Tuesdays and Thursdays 9/6 thru 10/6
Exact dates: 9/6, 9/8, 9/13, 9/15, 9/20, 9/22, 9/27, 9/29, 10/4, 10/6
*We are waiting on final field permits from Broomfield County, and will send a note out to families once things are confirmed. Fields will be local to Broomfield (should be within 5-10 minutes of Broomfield Commons)
Times: 5:30pm to 7pm/Sunset (subject to be pushed up as early as 5pm start time due to losing sunlight in the last few sessions. This will be communicated by coaches if this is the case.)

Price: $225 and includes one Rattlers Apparel item TBD ($15/hour of training)
*does not include US lacrosse membership
$30 annual US lacrosse membership required and will be verified with registration. https://www.uslacrosse.org/membership
**AYL is not hosting a girls fall league this year. We will coordinate with other clubs doing similar training opportunities to have a "play day" where we can play games etc. More details to come!
**The girls will also be coordinating a volunteer/community service project throughout their time together.
Age Qualifications for the 2020 Fall:
2034 (Entering 1st grade)
2033 (Entering 2nd grade)
2032 (Entering 3rd grade)

2031 (Entering 4rd grade)

2030 (Entering 5th grade)

2029 (Entering 6th grade)

2028 (Entering 7th grade)

2027 (Entering 8th grade)