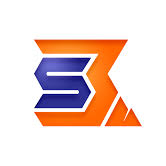 Rattlers Skill Stratification System

The key to rapid player development and skill enhancement is the repetition and layering of fundamental and advanced skills.  Our Skill Stratification System ( S3) and age specific curriculum dictates a fast paced, technical, and spontaneous environment where players obtain maximum reps in  "block practice" drills (consistent repetition to master a skill), and apply these skills to  "random practice" drills (inconsistent repetition that incorporates spontaneity and reaction). This allows players to maximize the retention of skills learned and apply them to game situations. S3 allows players to rapidly enhance skills, lacrosse IQ/retention, and athleticism. We incorporate specific and non-specific positional training to give players a complete understanding of the game and a competitive attitude. 
Lacrosse is constantly evolving and progressing to new heights- Elevate your game with us!
S3 is derived from significant research on motor learning and athlete development, input from high school & college lacrosse players/coaches, and many years of experience. We are constantly researching lacrosse, athletics, and age specific  learning to create a progressive and effective approach to teaching your players how to be Better Players and Better People. We want all of our players to succeed on and off the field! 
                                                                                        WE PRACTICE HOW WE PLAY
OUR LAST STEP IS OUR STRONGEST STEP
Register for S3 Clinics here: http://www.rmrattlerslax.com/camps