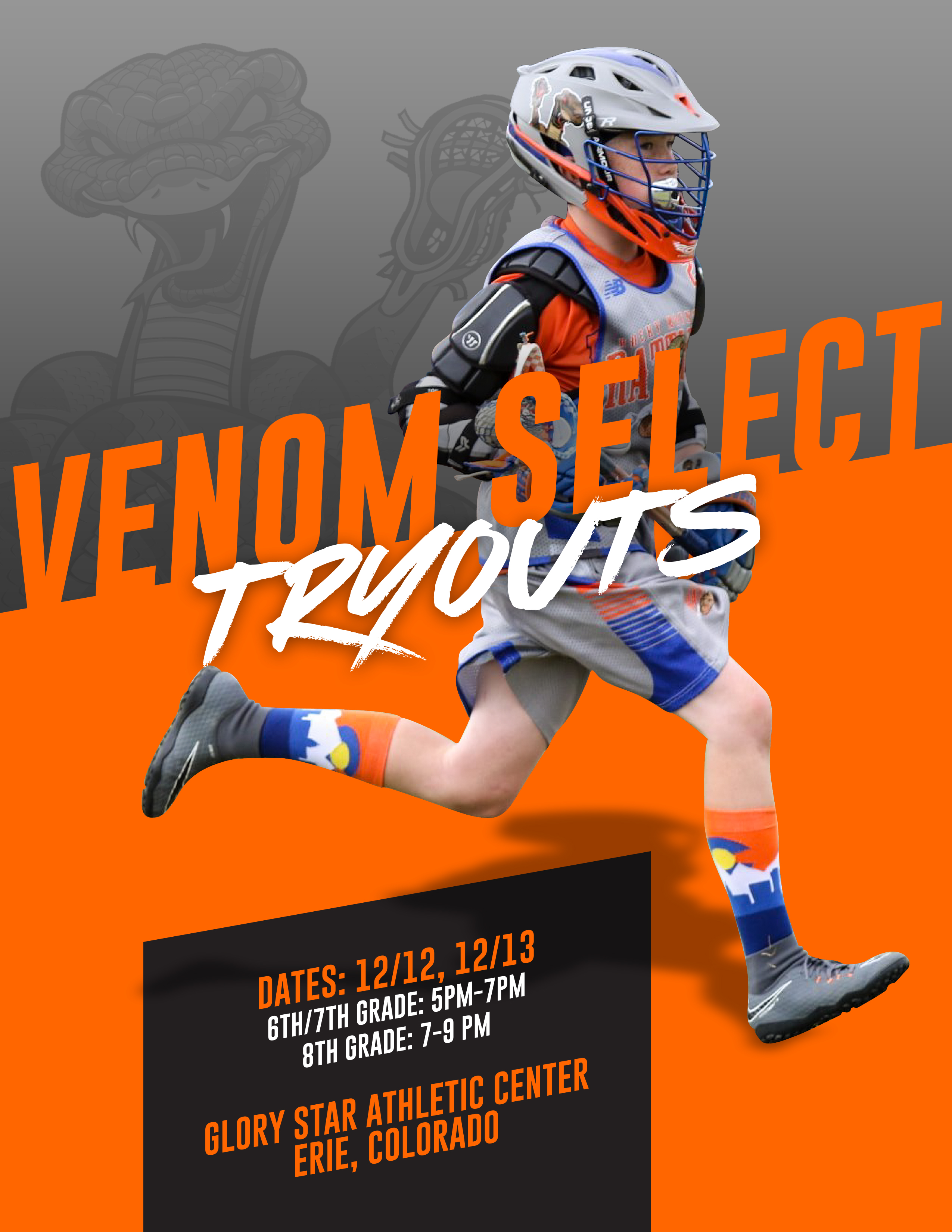 Supplemental Tryout:


January 7th, 2023
Location: Glory Star Athletic Center, 5466 County Rd 3 Erie, CO 80516
Boys Ages: 2029-2027 (6th-8th grade)
Tryouts: Only boys will be attending these tryouts. Girls tryouts are TBD
*Players are highly encouraged to attend both tryouts!
*You do not need to register for supplemental tryouts if you registered for the first round of tryouts

Tryout Times:
8am-10am (6th-8th)
Tryout Overview: Tryouts are designed to place players on the appropriate team/division based on skill, athleticism, lacrosse IQ, and attitude. Players wo do not make Venom select will be placed on a regulars spring Rattlers team. We strongly believe that all players should earn their spot, and tryouts are a great way for them to do this. We highly recommend players attend both tryouts to get the most thorough evaluation possible.
Team Dues: $550

Evaluations for all teams will be based on the following:
*Skill
*Athleticism
*Lacrosse IQ
*Attitude
*Teamwork
*Embodying our blueprint of Character, Commitment, Family
Please note: Players are not guaranteed a spot on the same team/division as previous years and spots are determined ONLY by the above parameters.